In these places, mobile phones don't work, compasses go crazy and the locals tell chilling stories about little green men.
1. Kursk Magnetic Anomaly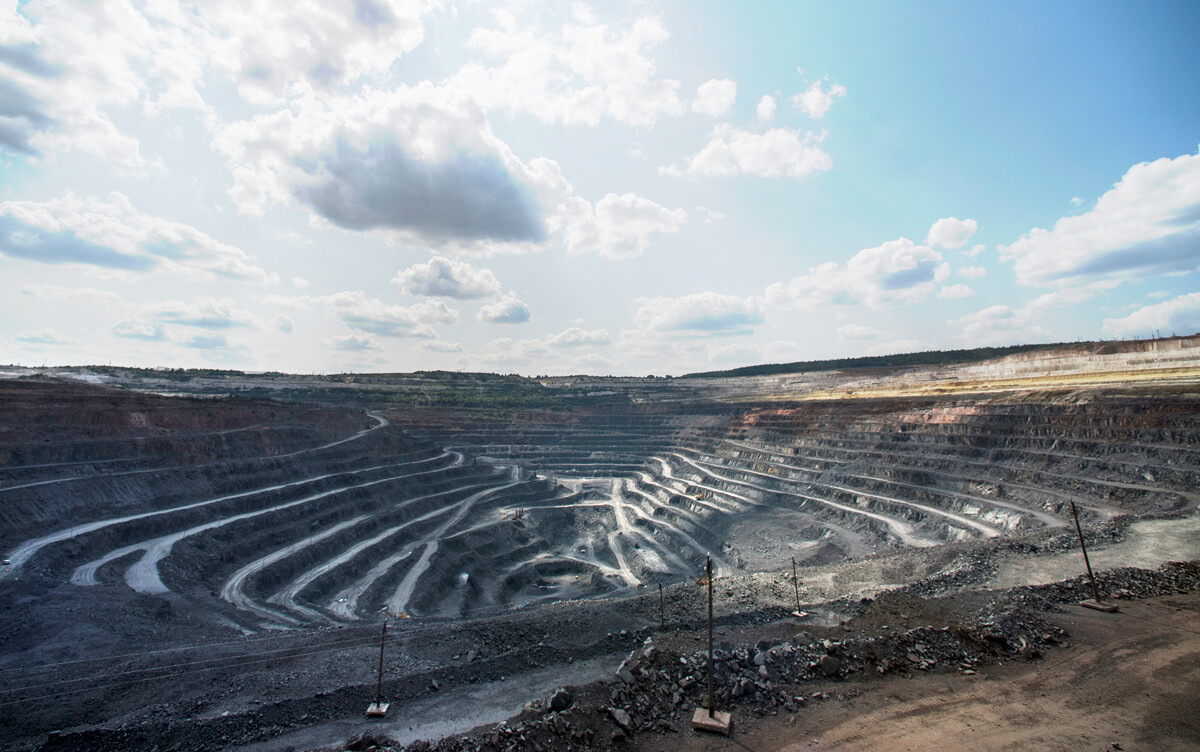 Yevgeny Biyatov/Sputnik
This place, where you can't trust your compass, lies at the crossroads of three regions: the Kursk Region, Belgorod Region and Oryol Region. The Kursk Magnetic Anomaly is a zone that contains one of the largest iron ore deposits in the world. That's why compass needles here spin like crazy.
The quarry is in operation, but you can visit it as a part of an excursion group (except during the time of blasting operations). The top observation deck offers the best views of the quarry!
2. The Molyobka triangle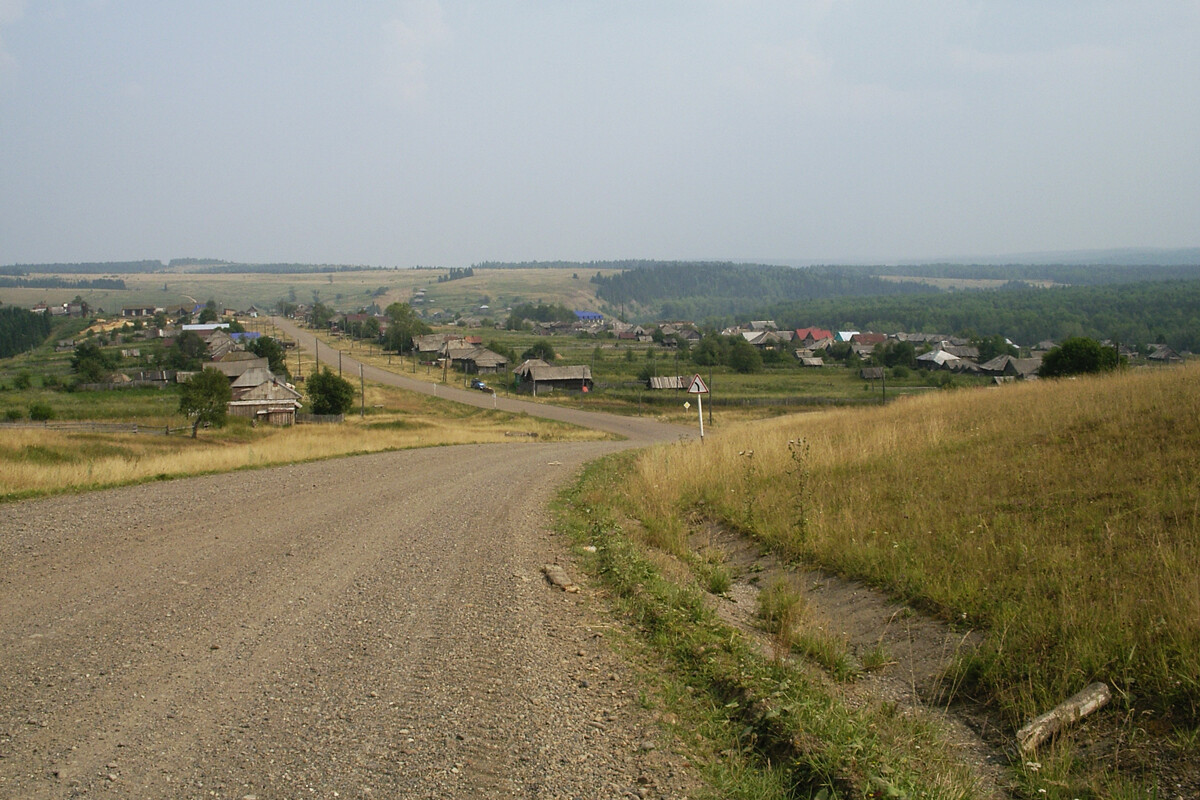 const_st (GNU free)
The village of Molyobka in Perm Territory has been attracting ufologists and tourists since the 1980s; some even believe it hosts some kind of UFO spaceport. How else can you explain those crop circles in the grass at the 'Field of Horrors' and the small "pyramids"? Or the almost complete lack of cell phone reception?
One particular place was even ironically dubbed 'the phone booth'. There, on a territory of about just 4 square meters, locals say you just might get a signal!
3. 'Country of Towns'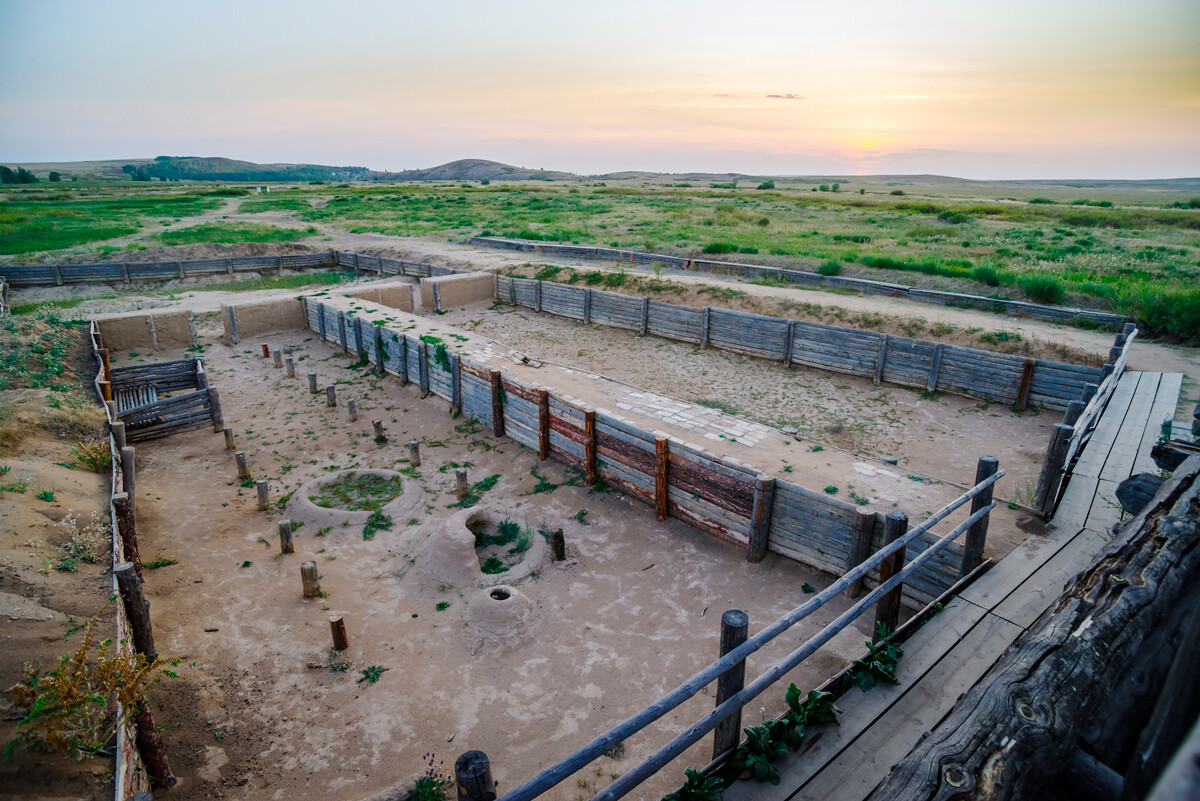 Legion Media
Perhaps you've heard of the ancient city of Arkaim in Chelyabinsk Region. It was discovered at the end of the 1980s, when it was planned to build a water reservoir in the region. Excavations showed that the settlement belongs to 20-12 centuries B.C., so it was a contemporary of the Egyptian pyramids. It had more than 60 houses, canalization and even a metallurgical furnace. Arkaim received its name (meaning 'ridge') from Soviet archaeologists in honor of the closest mountain. According to scientists, the city had existed for about 200 years. Then, the inhabitants left it, razing it to the ground before leaving.
Apart from Arkaim, archaeologists found two dozen more settlements similar to it not too far away, in a 350-kilometer radius. They named these parts the 'country of towns'. Today, these places attract mystics of all sorts, who come to "charge themselves with energy". But, perhaps, that's precisely what these towns were built for.
Scientists believe that people didn't live in the 'country of towns'; instead, they came to conduct rituals, hold collective festivals, as well as to produce items out of bronze.
Some people who end up in the 'country of towns' note causeless anxiety, high blood pressure and heightened body temperatures.
4. 'Dancing forest'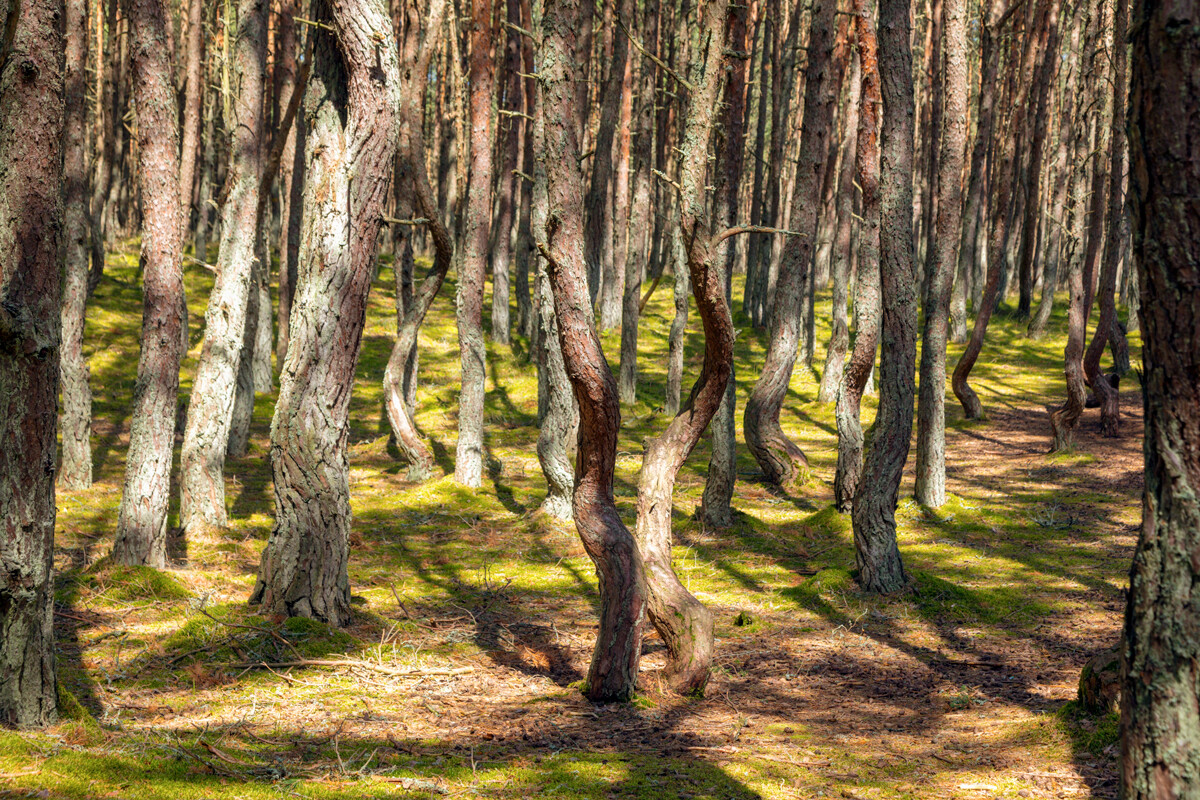 benkrut/Getty Images
In the 'Curonian Spit' natural reserve not far from Kaliningrad, you can find a mysterious forest. Pine tree trunks twist into spirals and rings. And, if you think this is some very old forest, no, nothing of the sort! The trees were planted only in the 1960s to reinforce the sandy soil. And not all of this forest "dances", only a part of it.
Of course, there are a lot of legends about this forest, like the one that it's a gate to the world of spirits. But, botanists believe a strong geomagnetic field and caterpillar pests that like to eat young pine stalks to be the reasons for this "dance", as well as a clay foundation under sandy dunes that constantly shifts, preventing the trees from growing straight.
5. Lake Imandra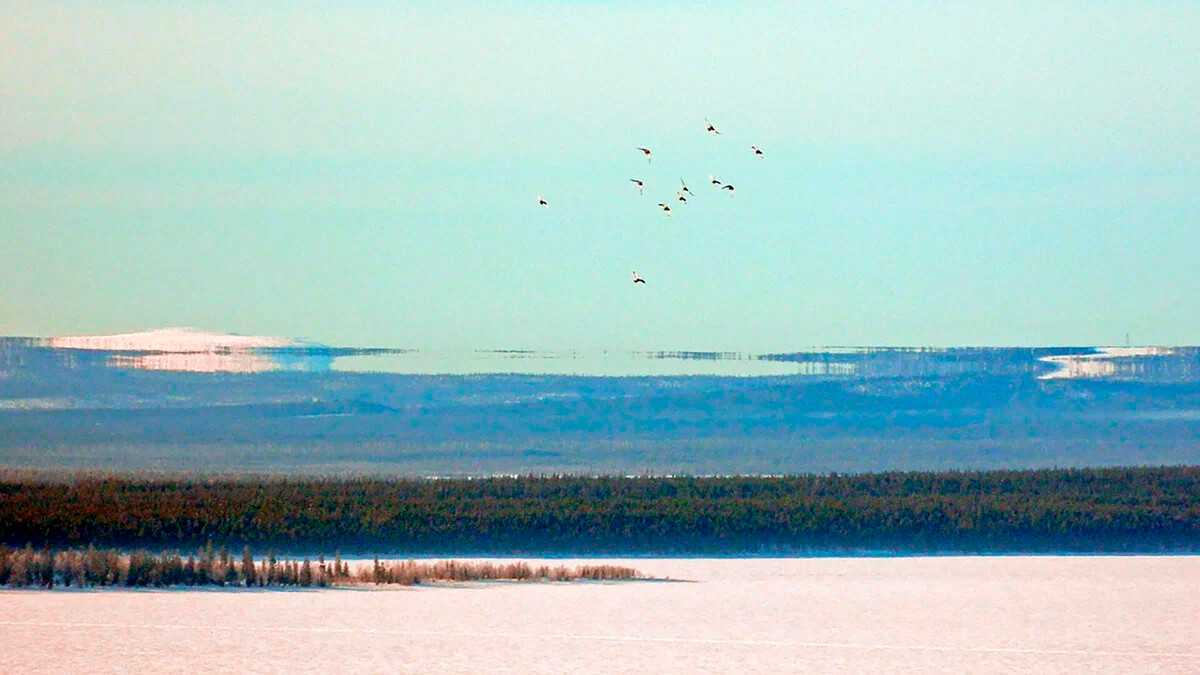 This is a mirage!
Valey Demin
In the city of Apatity, Murmansk Region, there's an arctic lake called 'Imandra'. It's notable for the fact that, in this region, people claim to have observed arctic mirages. They see silhouettes of trees, buildings, levitations, but they are all merely optical illusions. The reason is, the Imandra lies surrounded by hills and the air over it is cold and dense, which works as a quasi-lens. So a mirage here could appear both erect or inverted.
6. Brosno dragon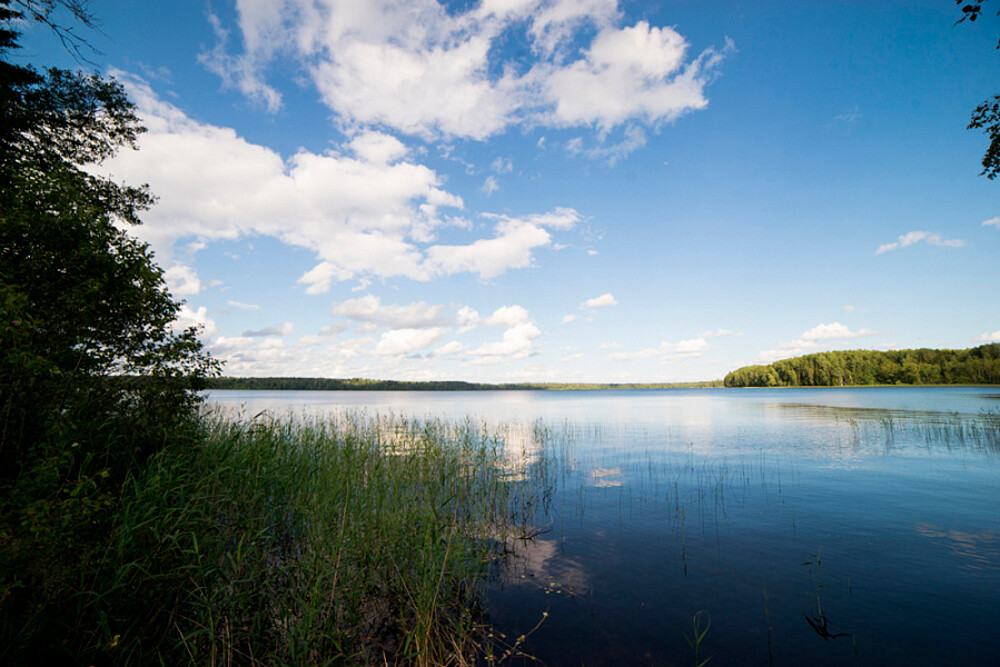 Probably every country has its own Loch Ness Monster; in Russia, the underwater monster lives in Lake Brosno in Tver Region. At least, if one is to believe the locals and occasional eyewitnesses. Allegedly, there's constant movement and stirring on the lake and "bubbles" rise to the surface. Scientists, however, believe that the "bubbles" appear, due to hydrogen sulfide in the soil. But that doesn't explain all the oddities. For example, a "scaled head" that has been "spotted" in the lake multiple times.
7. Mount Vottovaara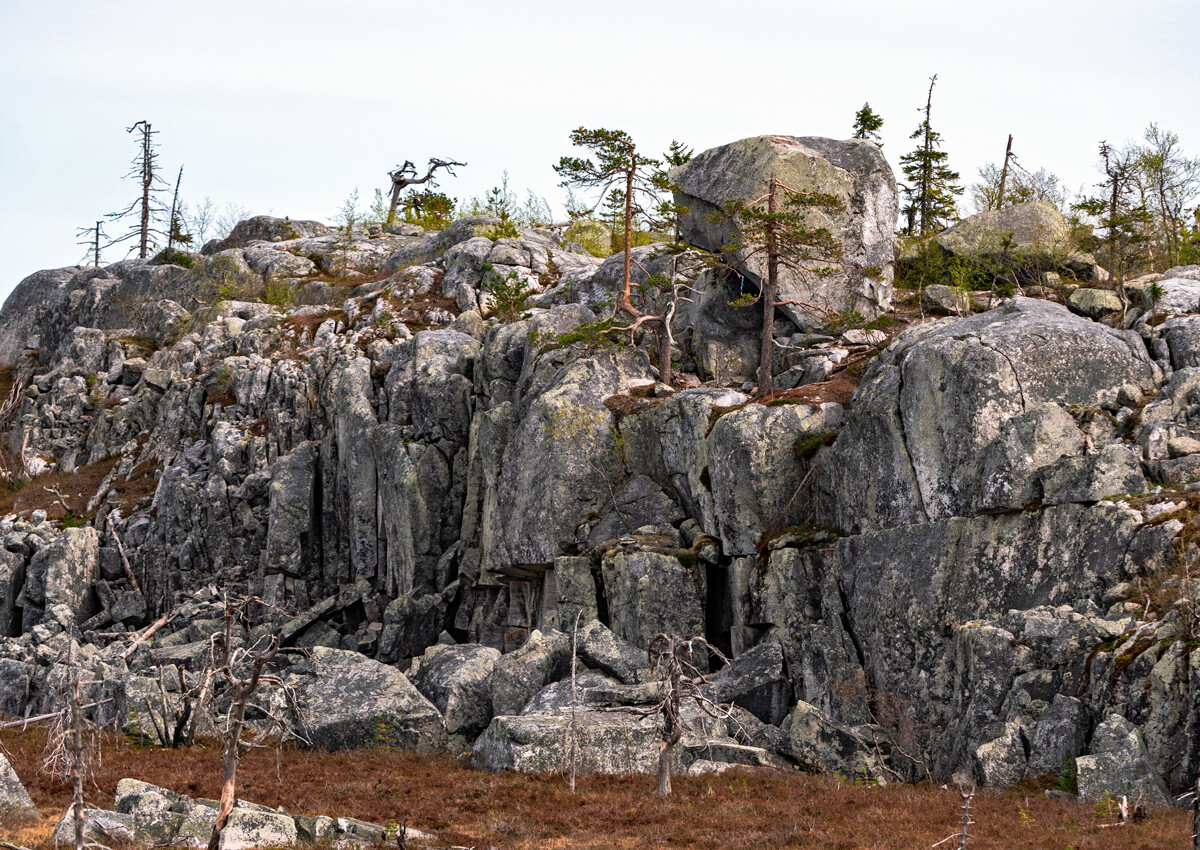 Igor Podgorny/Sputnik
The low, less than 500 meters tall Mount Vottovaara is located in the central part of Karelia, where there are few settlements. It's no less than 30 kilometers through lakes and swamps to the closest village. Locals believe that Vottovaara is a focal point for spirits and they try to keep away from those parts. Almost nothing grows on top, apart from hunched pines and birches, but there are about 1,600 boulders set in a specific order. Archaeologists believe that it could have been a ritual place of the Sami or other ancient ethnic peoples.
Dear readers,
Our website and social media accounts are under threat of being restricted or banned, due to the current circumstances. So, to keep up with our latest content, simply do the following:
Subscribe to our Telegram channels: Russia Beyond and The Russian Kitchen
Subscribe to our weekly email newsletter
Enable push notifications on our website
Install a VPN service on your computer and/or phone to have access to our website, even if it is blocked in your country